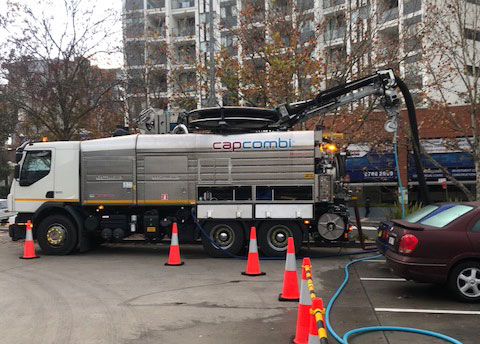 Jet Vacuum Drain Cleaning
Vacuum Jet Combo Truck
Piperight Services was established as a plumbing company 25 years ago, EPA licenced so we truly understand pipe management services, our staff are more than just operators in a truck and we believe in a high service standard and quality safe works. We work council and civil projects and understand the requirements for WHS, risk and environmental management.
We understand drainage and offer a complete range of vacuum and jet truck services our trucks can hold up to 6000 litres of debris and has the jetting power of 300 litres a minute, up 150mm suction hose so can work without debris blocking pipework, 320 degree boom. Yes, we can just about get in to any location.
We have the capability to:
Removing waste
Sewer, stormwater drain and pipe cleaning
Cleaning GPT
Cleaning pits
Liquid removal
Tank and vessel cleaning
Emergency spill situations
Scheduled maintenance shut downs
We offer experience, 24 hour services, safety and operators who do a great job and really know their stuff.
When it has to be right, Piperight.
Contact us to discuss your needs,